The New Book
Has Arrived!
Read the intriguing new biography by Kimberly Gowdy.
"A heart-breaking beautiful faith story of abuse, multiple miscarriages, but finding new love and family. Redemming, tear jerking with a major twist – you won't be able to put this down!" – Tammy Williams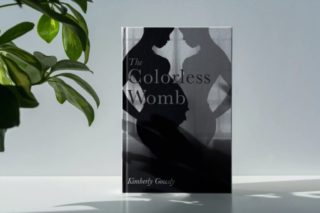 Kimberly has always yearned for a child. After multiple miscarriages and facing difficult challenges, Kimberly parted ways with her husband to start a new life in Atlanta, Georgia, in search of a new rainbow.
David wasn't just a breath of a fresh air and shared the same dreams with Kimberly, but they both realized that life doesn't always go as planned. They entertained the possibility of surrogacy, yet after three failed Surrogacy attempts with two embryos left, failure couldn't be an option.

Desperate to find the perfect surrogate led them to the biggest surprise of their lives—a White Surrogate who proved to be an ultimate match.
Now Available on Kindle
 Kindle, Amazon, Barnes & Noble, or tablet – download the latest novel in an instant and be transported into another world.