Australia
In Australia, all jurisdictions except the Northern Territory allow altruistic surrogacy, but commercial surrogacy is a criminal offense. The Northern Territory has no legislation governing surrogacy.In New South Wales, Queensland and the Australian Capital Territory it is an offence to enter into international commercial surrogacy arrangements, with potential penalties extending to imprisonment for up to one year in Australian Capital Territory, up to two years in New South Wales and up to three years in Queensland.
Belgium
Altruistic surrogacy was legalized in Belgium.
Canada
The Assisted Human Reproduction Act (AHRC) permits only altruistic surrogacy: surrogate mothers may be reimbursed for approved expenses but payment of any other consideration or fee is illegal. Quebec law, however, does not recognize surrogacy arrangements, whether commercial or altruistic.
Denmark
Altruistic surrogacy was legalized in Denmark.
Germany
All surrogacy arrangements (both commercial and altruistic) are illegal. German party FDP wants to allow altruistic surrogacy.
European Union
Gainful surrogacy is made illegal by the Charter of Fundamental Rights, whose Article 3 states that "making the human body and its parts as such a source of financial gain" is prohibited.
Greece
Law 3305/2005 ("Enforcement of Medically Assisted Reproduction") makes surrogacy in Greece fully legal. Greece is only one of a handful of countries in the world to give legal protection to intended parents. Intended parents must meet certain qualifications and will go before a family judge before entering into a surrogacy contract. As long as they meet the qualifications, the court appearance is procedural and their application will be granted. At present, intended parents must be in a heterosexual partnership or be a single female. Females must be able to prove there is a medical indication they cannot carry and be no older than 50 at the time of the contract. As in all jurisdictions, surrogates must pass medical and psychological tests so they can prove to the court that they are medically and mentally fit. Greece is the only country in Europe, and one of only countries in the world, where the surrogate then has no rights over the child. The intended parents become the legal parents from conception, and there is no mention of the surrogate mother anywhere on hospital or birth documents. The intended parent(s) are listed as the parents. This even applies if an egg or sperm donor is used by one of the partners. As a result of the Schengen Treaty, intended parents from throughout Europe can freely travel home as soon as the baby is born and deal with citizenship issues at that time, as opposed to applying at their own embassy in Greece. Before 2014 (pursuant to art. 8 of Law 3089/2002), the surrogate mother and the commissioning parents were required to be Greek citizens or permanent residents. However, in July 2014, L. 4272/2014 extended legal surrogacy to applicants or surrogate mothers who have either permanent or temporary residence in Greece.
Ireland
There is no law in Ireland governing surrogacy. In 2005 a Government appointed Commission published a comprehensive report on Assisted Human Reproduction, which made many recommendations on the broader area of assisted human reproduction. In relation to surrogacy it recommended that the commissioning couple would under Irish law be regarded as the parents of the child. Despite the publication there has been no legislation published, and the area essentially remains unregulated. Due to mounting pressure from Irish citizens going abroad to have children through surrogacy, the Minister for Justice, Equality and Defence published guidelines for them on 21 February 2012.
Netherlands
Altruistic surrogacy was legalized in the Netherlands.
New Zealand
Altruistic surrogacy is legal, but commercial surrogacy is not.
Nigeria
Gestational surrogacy is currently practiced in Nigeria by a few IVF clinics, under practice guidelines from the Association of Fertility and Reproductive Health of Nigeria. An assisted reproduction technology regulation being considered by the Senate permits surrogacy and allows payments for transport and other expenses.
Portugal

Portugal allows surrogacy only for those couples in which the woman cannot carry and give birth to a child for medical reasons. Only atruistic surrogacy is permitted. A written agreement must be issued between the surrogate mother and the genetic parents. The rights and obligations of the parties as well as their actions in cases of force majeure should be included in it. After the birth, parental rights over the child belong to the genetic parents.In 2016, gestational surrogacy was legalized in Portugal. Discussions on the adoption of this law lasted more than 3 years. The first version of the law was adopted May 13, 2016, but the president vetoed it. He demanded that the law specify the rights and obligations of all participants.
Traditional surrogacy (in which the surrogate is a genetic parent) is illegal in Portugal.
Heterosexual and lesbian couples can become parents via surrogacy in Portugal under the 2016 law. Male homosexual couples and single men and women of any sexual orientation have not yet been included, but they are not addressed specifically. A revision to include them is on the current manifestos of several parties (the Left Bloc, PAN – People–Animals–Nature and Os Verdes – The Greens). The populist right party CDS-PP and the Portuguese Communist Party, the most socially conservative parties in parliament, are opposed. Since the Constitution of Portugal explicitly bans discrimination on the basis of sexual orientation, the lack of inclusion in the current law could be held unconstitutional.
South Africa
The South Africa Children's Act of 2005 (which came fully into force in 2010) enabled the "commissioning parents" and the surrogate to have their surrogacy agreement validated by the High Court even before fertilization. This allows the commissioning parents to be recognized as legal parents from the outset of the process and helps prevent uncertainty. If the surrogate mother is the genetic mother, however, she has until 60 days after the birth of the child to change her mind. The law permits single people and gay couples to be commissioning parents. However, only those domiciled in South Africa benefit from the protection of the law, no non-validated agreements will be enforced, and agreements must be altruistic rather than commercial. If there is only one commissioning parent, s/he must be genetically related to the child. If there are two, they must both be genetically related to the child unless that is physically impossible due to infertility or sex (as in the case of a same sex couple). The commissioning parent or parents must be physically unable to birth a child independently. The surrogate mother must have had at least one pregnancy and viable delivery and have at least one living child. The surrogate mother has the right to unilaterally terminate the pregnancy, but she must consult with and inform the commissioning parents, and if she is terminating for a non-medical reason, may be obliged to refund any medical reimbursements she had received.
Sweden
Altruistic surrogacy was legalized in Sweden.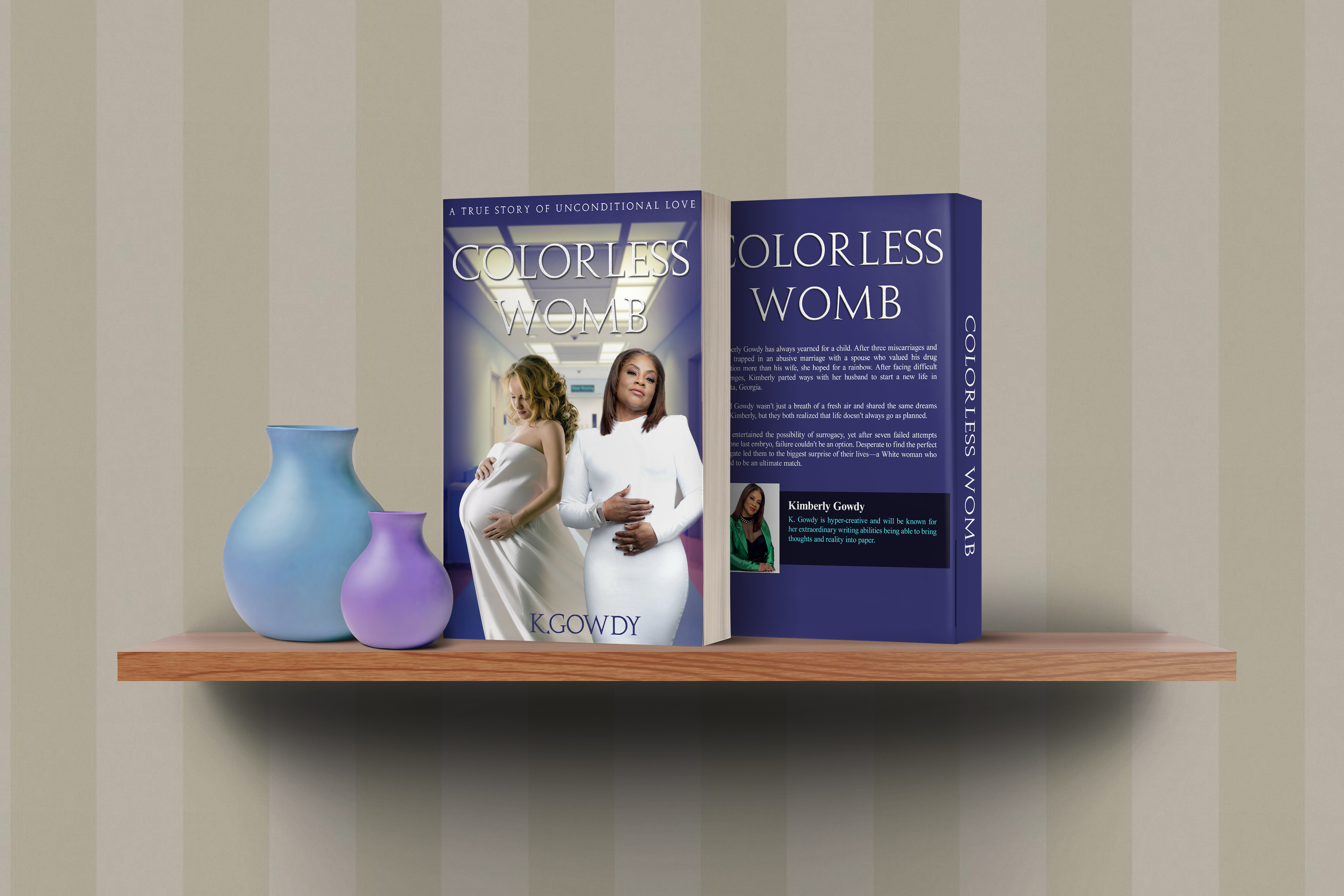 United Kingdom
Commercial surrogacy arrangements are not legal in the United Kingdom. Such arrangements were prohibited by the Surrogacy Arrangements Act 1985. Whilst it is illegal in the UK to pay more than expenses for a surrogacy, the relationship is recognised under section 30 of the Human Fertilisation and Embryology Act 1990. Regardless of contractual or financial consideration for expenses, surrogacy arrangements are not legally enforceable so a surrogate mother maintains the legal right of determination for the child, even if they are genetically unrelated. Unless a parental order or adoption order is made, the surrogate mother remains the legal mother of the child.
United States
Surrogacy and its attendant legal issues fall under state jurisdiction and the legal situation for surrogacy varies greatly from state to state. Some states have written legislation, while others have developed common law regimes for dealing with surrogacy issues. Some states facilitate surrogacy and surrogacy contracts, others simply refuse to enforce them, and some penalize commercial surrogacy. Surrogacy-friendly states tend to enforce both commercial and altruistic surrogacy contracts and facilitate straightforward ways for the intended parents to be recognized as the child's legal parents. Some relatively surrogacy-friendly states offer support only for married heterosexual couples. Generally, only gestational surrogacy is supported and traditional surrogacy finds little to no legal support.
States generally considered to be surrogacy friendly  include California, Illinois, Arkansas, Maryland, New Hampshire, and Washington State (eff. 1/1/2019).
For legal purposes, key factors are where the contract is completed, where the surrogate mother resides, and where the birth takes place. Therefore, individuals living in a non-friendly state can still benefit from the policies of surrogacy friendly states by working with a surrogate who lives and will give birth in a friendly state.